Benefits of Dental Sedation For Patients Near Moore OK
Dental Sedation truly changes lives, but it's not dental sedation itself that is life-changing. Top-quality dentistry is what can change lives. Dental sedation just helps our patients in the Oklahoma City, Moore OK, Norman OK and surrounding areas get the high quality dentistry they need to have optimal oral health and the best looking smile possible.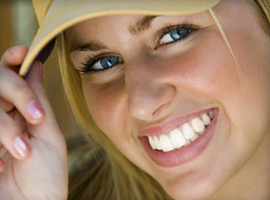 When patients from within the Norman OK area who have hid their smiles for YEARS (because of a fear of the dentist or dental anxiety) come to us for dental sedation in order to get the dental work they need, they often feel like they have a fresh start on life. Smiles are meant to be shared and dental sedation can help you get to a place where you are comfortable doing so.
Dental Anxiety And Fear Of The Dentist In Oklahoma City
It's important to note again that the intent of dental sedation is to help those in the Oklahoma City area who avoid the dentist due to dental anxiety or even minor fear of the dentist to achieve a level of comfort that enables them to get the dental care they need and have a positive experience — so they continue to get the dental care they need. Below are a few common reasons people avoid the dentist and how dental sedation or sedation dentistry can help them.
LOW PAIN THRESHOLD | Some people just have a lower threshold for pain that can also cause dental anxiety. If you fall into this category, dental sedation will help you feel calm and relaxed during your visit to our office near Norman OK and you will see how much care our staff takes to make sure you are always comfortable.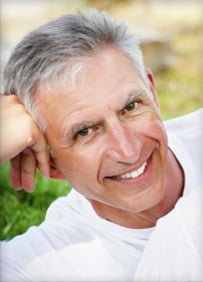 FEAR OF THE DENTIST | Fear of the dentist often stems from negative dental experiences when younger. We find that patients in Oklahoma City who suffer from a fear of the dentist have such a great experience after their first visit, that much of that fear of the dentist can vanish. Dental sedation helps patients near Norman OK with this dilemma get in for their visits and conquer their fear of the dentist.
DENTAL ANXIETY | In addition to a strong fear of the dentist, some patients who come to our office near Moore OK and Norman OK experience intense dental anxiety. Whether it's just sitting in a confined space, needles, smells or whatever else, dental anxiety can be a serious hinderance for some to receiving needed dental care. If you suffer from dental anxiety, dental sedation really can help you feel relaxed and comfortable during every visit.
Get Rid of Your Fear of the Dentist – Try Sedation Dentistry in Oklahoma City Today!
Don't let fear of the dentist or dental anxiety keep you from visiting the dentist. Call, text, or email our sedation dentists and schedule an appointment today if you live in Oklahoma City, Norman OK, Moore OK or any of the surrounding communities.
Related Content