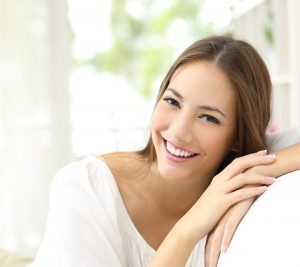 Dental sealants are an effective way to prevent cavities. We're using this blog post from OKC Smiles in Oklahoma City to answer some of the more common questions about them.
Q. What are dental sealants?
A. Dental sealants are permanent plastic barriers applied to the chewing surfaces of teeth. They prevent cavities by filling in the grooves and fissures where food particles are particularly difficult to remove.
A. Do sealants significantly reduce tooth decay?
Q. Yes. Studies show that dental sealants can lower the risk by 70%!
Q. How are dental sealants applied?
A. A sealant resin is applied as a liquid that quickly hardens and adheres tightly to the pits and grooves. The procedure is fast, simple and painless.
Q. Which teeth can benefit the most from sealants?
A. Sealants are most commonly applied to the first and second molars because they are at the highest risk for decay.
Q. When should sealants be applied?
A. The best time is early – while the teeth are cavity-free.
Q. Are sealants just for kids?
A. No. Ask us whether they are a good option for you at your next checkup.
Q. Is brushing and flossing still necessary for the teeth with sealants?
A. Yes. Sealants are not a substitute for daily care.
At OKC Smiles in Oklahoma City we want the best possible dental health for all of our patients. People from all over Norman, Edmond, and Mustang come to our practice for general and cosmetic dentistry, and so much more. Call to schedule your next checkup with us today!
Contact OKC Smiles:
Location (Tap to open in Google Maps):
ArticleID 6887