When you're missing one or multiple teeth, you want a way to restore your smile. Missing or damaged teeth can make you feel more self-conscious, and you might not even want to smile at all if you feel overly aware of your teeth.
But, the truth is that missing and damaged teeth aren't just cosmetic issues. Over time, you could end up facing more serious dental problems, including losing bone density in your jaw or getting an infection in your gums.
Of course, every person is different, so finding the right replacement tooth option will depend on your oral health needs. At OKC Smiles, our dentist and friendly staff are here to offer a wide range of cosmetic and restorative dentistry options to patients in Oklahoma City and beyond. One of these options we provide is dental crowns. Learn more about dental crowns here or reach out to schedule a consultation.
Dental Crowns at OKC Smiles in Oklahoma City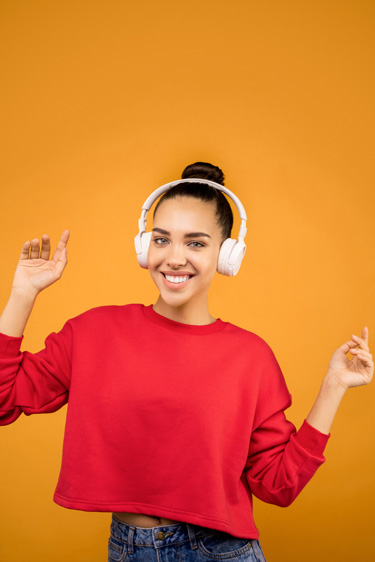 Dr. Mark Phan, DDS, and Dr. Kevin Murray, DDS, have a few questions for you. Do you have a cracked or broken tooth? What about a tooth that's decayed too much to hold a dental filling? Did you know that if the crack or decay extends into your tooth's root, you will have an even worse problem on your hands? Dental crowns are a natural-looking and comfortable solution to fix cracked, broken, or excessively decayed teeth.
What Is a Dental Crown?
A tooth crown is a composite, tooth-shaped cap that covers the problematic tooth completely. Simply put, dental crowns are like a protective covering that goes over a damaged tooth. They are created using a material, often a porcelain composite, that matches your natural teeth. This way, the crown blends in with the rest of your teeth and improves the appearance of your smile.
Dr. Phan or Dr. Murray can fit a tooth crown tightly at the base of a patient's gum in order to protect what remains of the natural tooth.
Preserving the natural tooth is usually the best thing to do for many reasons and dental crowns offer a fantastic way to preserve the root and crown base of your tooth. A well-crafted dental crown will look like a natural tooth and will most likely never be detected by anyone as a tooth crown replacement.
What Are The Benefits of Dental Crowns?
Depending on your unique situation, our cosmetic dentists can even adjust the composition of the dental crown to accommodate anything from lifestyle to allergies. When you receive tooth crown treatment from OKC Smiles near Moore and Norman, OK, you can trust that you are receiving the best dental crown treatment available.
Advantages of dental crowns at OKC Smiles include:


Strength:

A dental crown is extremely strong, so you can eat what you want without worry.

Natural Appearance:

Because the crown is matched to the shade of your other teeth, it will look and function naturally.

Durability:

The composite material is made to last. Most crowns can last around 15 years or more, and they are simple to replace.

Natural Function and Feel:

Missing and broken teeth make it challenging to go about your daily life. With a dental crown, you'll be able to use your mouth and restore functionality.
If you have more questions about dental crown treatment and the benefits of dental crowns, contact us today, and we will be happy to answer!
Schedule a Dental Crown Consultation in Oklahoma City!
Our skilled cosmetic dentists Dr. Phan, DDS, and Dr. Murray, DDS, can tell you if dental crowns are the cosmetic dentistry makeover solution best suited for you. Just call 405-634-7303 or complete the online form to schedule an appointment.
If you suffer from one or more completely missing teeth, he may also suggest dental bridges, another "fixed" dentistry solution that, like tooth crowns, offers greater advantages than partial dentures or removable appliances. Our dentists and their staff will come up with the right treatment plan to ensure you get the healthy, happy smile you've always wanted. We provide dental crowns and other cosmetic dental services to patients in Oklahoma City, Moore, Norman, and beyond!
Related Content