You Will Love Our Patient Amenities in Oklahoma City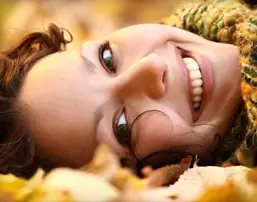 Truly, there are a lot of options when choosing a dentist in the Oklahoma City area that will suit your needs. Because of this, it can be difficult to find one that you will be happy with.
We here at OKC Smiles are proud to say that for most services we provide all aspects of the treatment in-house. This enables you to become familiar with the sedation dentists and staff you have caring for you, and gives you a continuity in the care and service provided. We provide fantastic patient comforts to make your visits to our office near Norman OK and treatments enjoyable.
You are also given the convenience of going to the same office every time, rather than visiting different locations and oral surgeons for the various dental treatments. At OKC Smiles we put patient comforts and patient amenities as one of our top priorities.
Great Doctors, Staff, and Patient Comforts
When it comes to cosmetic dentistry, Dr. Mark Phan, DDS, is amazing. His skill and artistry will help you create a beautiful smile you're proud to share. You won't just love the results though. As part of our focus on patient comforts, we strive to make you enjoy each and every visit. Our dental sedation staff will warmly greet you and care for you when you visit.
We offer the patient amenities you would expect from a top-quality dentist, including state-of-the-art equipment, comfortable furnishings, and a friendly atmosphere.
One of the most impactful patient comforts we offer is sedation dentistry, which makes dental care attainable for those with even the most intense dental anxiety or fear of the dentist.
Pain Free Dental Technology
Dental technology has truly moved our office to a place where we can call ourselves a pain free dentist practice. Not only are the treatments more comfortable by themselves, but we might consider sedation dentistry a dental technology we employ to help our patients from the Norman OK area communities enjoy their trips to the pain free dentist. We offer laughing gas, oral conscious sedation and we even have an anesthesiologist come into our office to administer sedation when needed.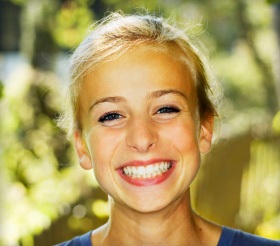 We offer high-caliber dental technology to reduce, if not eliminate, discomfort during dental treatment. We understand that undergoing a dental procedure may sometimes be stressful for patients so any dental technology we can offer to be considered a pain free dentist practice is of interest to us. SAM is an example of one of these technologies that allows us to painlessly administer local anesthetic.
Dental Technology Changes the Game
As mentioned above, sedation dentistry is a tremendously popular service we offer to patients which places us in the position of a pain free dentist practice. Dental Laser treatment is another remarkable piece of dental technology we offer to remove pain from the service we provide.
Dental Laser Treatment is often used for
Gum recontouring
Fever blisters
Experience the Finest in Dental Technology and Patient Amenities at OKC Smiles!
Dental technology can remove the fear of the dentist as you come to think of us as your pain free dentist. It is worth it to us to invest in the equipment and training necessary to provide the highest quality and most comfortable dental care available to the great people of Oklahoma City, Norman OK and Moore OK.
Call, text, or email us today and schedule a visit. We'd be happy to answer your questions about the dental technology we offer (like our dental laser) and our other patient comforts.
Related Content