Oklahoma City Cosmetic Dentist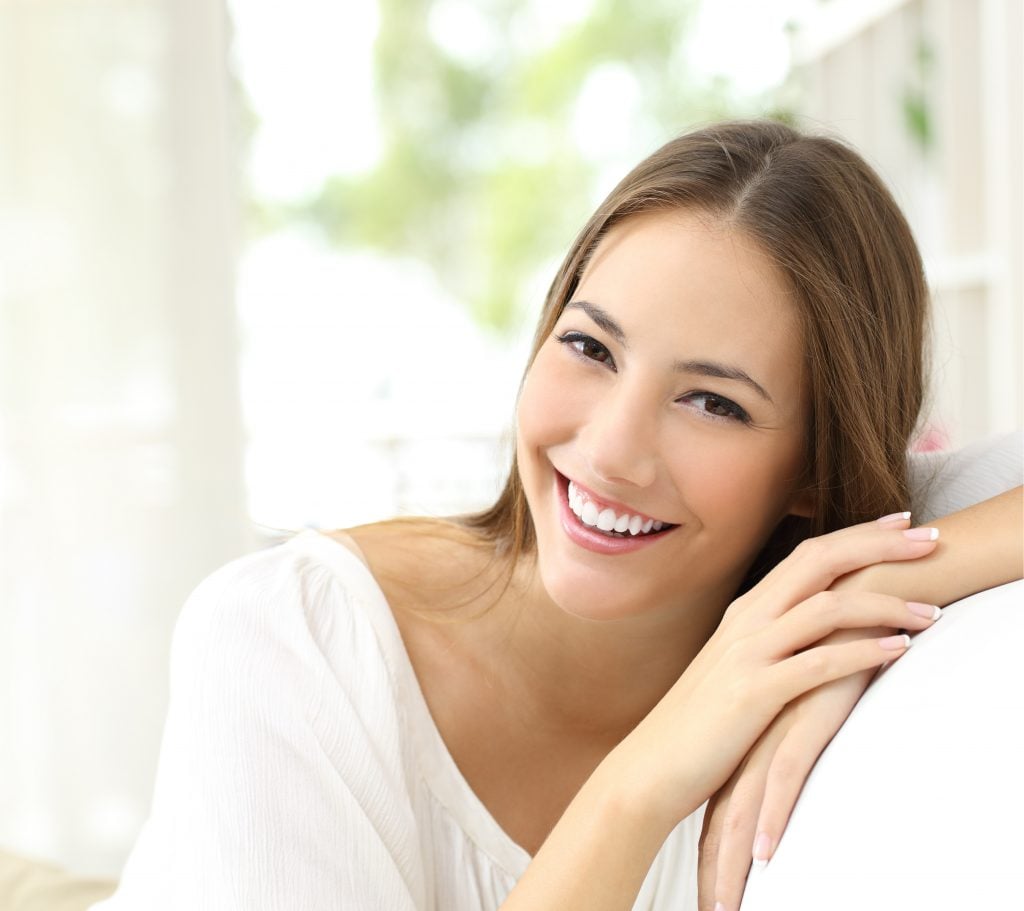 Are you dealing with discolored, crooked, or otherwise damaged teeth that impact the look of your smile? Does the appearance of your teeth affect your overall confidence and leave you feeling self-conscious? If so, you're not the only one. When you don't like your smile, it can impact your personal, professional, and social life. Luckily, you can get the smile you're looking for with some help from the OKC Smiles dental team.
Dr. Mark Phan and Dr. Kevin Murrray are experienced cosmetic dentists in Oklahoma City. Their staff provides comprehensive cosmetic dentistry services to patients of all ages. When you need any cosmetic density treatment, give us a call to book an appointment.
What is Cosmetic Dentistry?
Cosmetic dentistry is primarily concerned with improving the appearance (and at times, the function) of your smile. If your teeth are stained, discolored, worn, chipped, broken, misaligned, misshapen, or have gaps between them, a visit with our cosmetic dentist can improve your smile.
We offer treatments to solve all of these problems. Regardless of what kind of cosmetic dentistry services you need, we will ensure your comfort while giving high-quality results. Our cosmetic dentistry options are performed in a compassionate environment, and we can even offer sedation dentistry for those who want cosmetic treatments but have dental anxiety.
Cosmetic Dentistry Services in Oklahoma City: Get the Perfect Smile Now!
Sparkling, straight teeth can change your life—both socially and professionally. Oklahoma City cosmetic dentists, Dr. Phan, DDS, and Dr. Murray, DDS, both have years of experience in a wide range of sophisticated cosmetic dentistry and smile makeover procedures.
Porcelain Veneers | The thin, artificial porcelain tooth covers that attach to the surface of your problem tooth or teeth are called porcelain veneers. Porcelain veneers are a fantastic cosmetic dentistry procedure that can turn your misshapen, discolored, or abnormally-sized tooth into a perfect complement to a beautiful smile.

Learn More About Porcelain Veneers
Dental Crowns | A dental crown is a composite artificial "tooth cap" that replaces your natural crown (visible part of your tooth). Our dental crowns look and feel so natural that others

—

and probably you

—

won't even notice it's not real. Dental crowns are routinely used to protect and repair teeth that are cracked, broken, or chipped.

Learn More About Dental Crowns
Teeth Whitening | Yes, teeth whitening really does make that much of a difference in the appearance of your smile. This cosmetic dental procedure can help your teeth become a brilliant and natural looking white. We dare you to not show off those pearly whites after your teeth whitening visit with our Oklahoma City cosmetic dentist!

Learn More About Teeth Whitening
Dental Implants | A dental implant consists of a Titanium post that is placed where the root of a missing tooth once was. A dental crown is then placed on this post. The result is a strong and durable tooth replacement that looks and functions like a natural tooth.

Learn More About Dental Implants
Invisalign Clear Braces | Invisalign invisible braces are a modern and effective dental treatment to discreetly straighten crooked or misaligned teeth without the hassles of traditional wire and bracket metal braces. We gladly provide Invisalign orthodontic solutions to patients of all ages at our practice in Oklahoma City.

Learn More About Invisalign
Dental Bonding | Composite dental bonding for teeth is the process of using a tooth-colored resin to repair chips, cracks, and other damage in teeth. Tooth bonding can be used to restore a broken tooth as well as to improve the cosmetic appearance of your smile, by filling in gaps or reshaping a chipped tooth.
Benefits of Cosmetic Dentistry
Improving the appearance of your smile can not only boost your confidence but can also enhance your daily interactions. Cosmetic dentistry can provide solutions that help you achieve that beautiful, radiant smile you've always desired. Here are some reasons cosmetic dentistry is a great option:
Confidence Booster: Cosmetic dentistry can correct imperfections like discoloration or gaps, giving you a smile that you're proud to show off. This can greatly improve your self-esteem and confidence.
Improves Oral Health: While cosmetic dentistry aims to improve appearance, it can also bolster oral health. Procedures like dental crowns and veneers protect damaged teeth from further decay, helping to maintain your overall dental health.
Customizable Treatments: Every smile is unique and so are the solutions. Whether it's teeth whitening, veneers, or aligners, cosmetic dentistry offers tailored treatments to suit individual needs and preferences, ensuring optimal results.
Quick and Efficient Results: Many cosmetic dentistry procedures can provide significant improvements in a short amount of time. Teeth whitening, for example, can brighten your smile in just one appointment.
Long-lasting Effects: The results of cosmetic dentistry, especially when maintained with good oral hygiene, can last for many years. This makes it a cost-effective investment in your appearance and oral health.
Enhances Overall Appearance: A radiant smile can light up your face, making you look more attractive and youthful. Cosmetic dentistry can help you achieve that dream smile, improving your overall aesthetic appeal.
Cosmetic Dentistry at OKC Smiles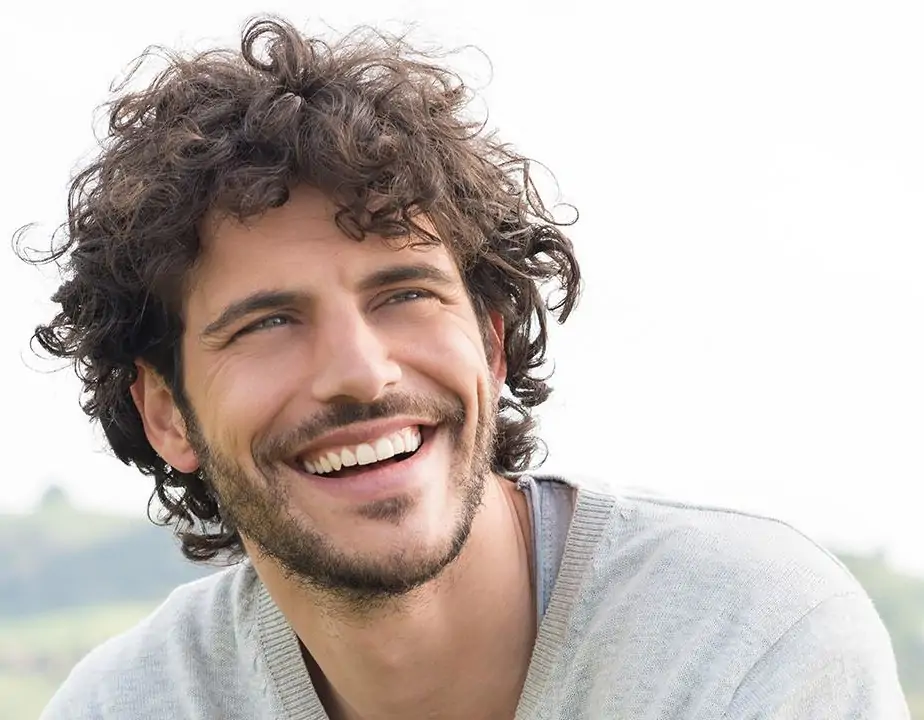 OKC Smiles is here to create the bright, healthy smile you've dreamed of. If you're struggling with the effects of stained, chipped, or crooked teeth, it's time to contact us.
Many of our patients have found that cosmetic dental results can be quick and dramatic. At OKC Smiles, we're ready to schedule cosmetic dentistry appointments at a time that's convenient for you and we offer a range of affordable payment options to fit your budget.
You deserve a dazzling, healthy new smile.
Schedule a Cosmetic Dentistry Consultation in Oklahoma City!
Don't wait another moment. Call us at 405-634-7303 or complete the online form to schedule a cosmetic dental consultation with Dr. Mark Phan, DDS, or Dr. Kevin Murray, DDS. We provide cosmetic dentistry services to patients in and around Oklahoma City as well as those coming from Moore, Norman, and the surrounding areas.
Related Dental Services