Family & Cosmetic Dentistry near Moore, OK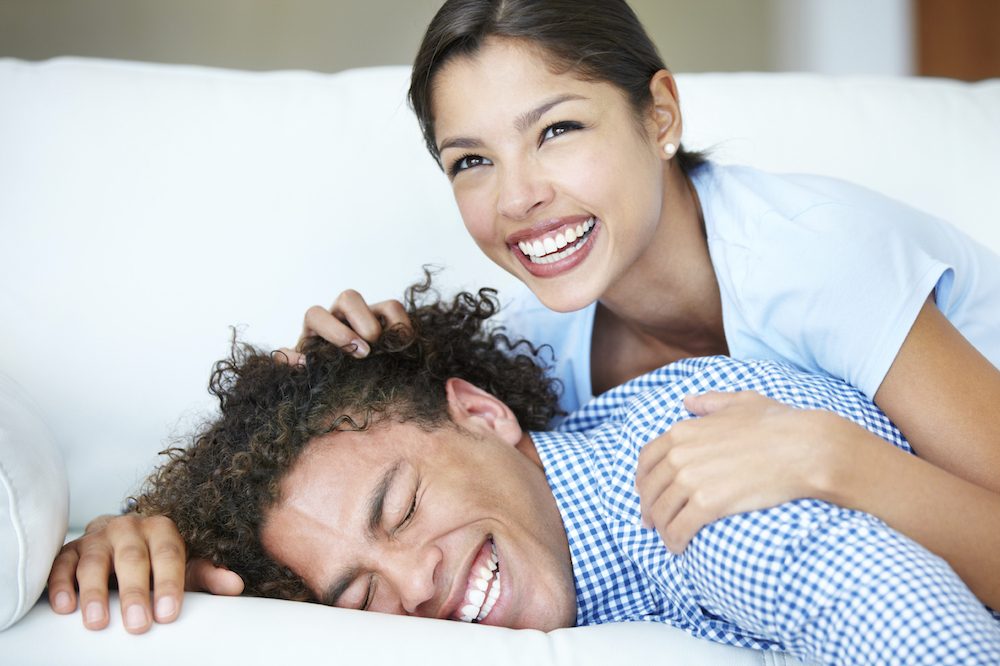 It's important to find a Moore, OK, dentist that meshes well with your family. Here, at OKC Smiles, we emphasize maintaining a comfortable atmosphere that is welcoming to patients of all ages. Our staff is always happy to treat any patient who walks through our door and we think you'll be happy here too.
Why Choose OKC Smiles?
Our office near Moore, OK, is a warm, comfortable, and homely environment. Our staff is full of highly-trained, truly kind dental professionals with talents that cover almost every facet of dentistry. We can provide our patients with:
Comprehensive dental & oral health service all in one office.

Effective treatment options.

A calm and inviting atmosphere.

Solutions for dental anxiety.

Treatments for almost any dental issue.
Comforts for Our Moore, OK, Patients
As a general and cosmetic dentist Moore, OK, residents rely on, everything we do at OKC Smiles is to help our patients enjoy their dental experience. On top of providing quality dental services, we also offer amenities such as:
Advanced Dental Technology.

Wheelchair Service.

All In-Office Servies.
We are the cosmetic dentist Moore, OK, trusts. When you choose OKC Smiles, you get the complete package. We provide just about every dental service right here in our office and we can do it without causing you any discomfort. 
Outstanding Services for the Moore, OK, Community
If you're unhappy with the way your smile looks to the point that you find yourself covering your mouth when you talk, it's time to make a change. OKC Smiles uses cosmetic dentistry to give our patients the smiles they want using services like Invisalign® clear braces, porcelain veneers, and teeth whitening. Choose a cosmetic dentist Moore, OK, patients love! Choose OKC Smiles.

Learn More About Cosmetic Dentistry
We provide sedation dentistry with our patients comfort in mind. Sedation dentistry can help nervous patients feel relaxed and confident during a visit with us. We are the sedation dentists of Moore, OK, and we've prepared everything for you so you can have a comfortable visit with us. You'll leave our office with a smile on your face! OKC Smiles is the sedation dentist Moore, OK, patients trust with their care.

Learn More About Sedation Dentistry
Our focus on making our patients feel at home creates a perfect environment for families! OKC Smiles is a great place to bring your kids, especially if they're nervous about the dentist. As general dentists, we treat patients of all ages and offer a wide range of services that we can find a way to help any of our neighbors in Moore, OK. OKC Smiles is the general dentist Moore, OK, residents can trust with their whole family!

Learn More About General Dentistry
An incredible solution for a missing tooth, dental implants can complete your smile once again and give your new tooth the stability it needs to last. Unlike many other dentists in the area, OKC Smiles can offer you the full implantation process in one, convenient location. You can get your new smile all in one place at our implant dentistry office near Moore, OK. Contact us today to schedule your implant consultation.

Learn More About Dental Implants
Is OKC Smiles the Right Choice for Me?
We encourage all prospective patients to make an appointment just to see what the experience is like. We provide a dental experience that is all about you and your comfort. Whether you're getting a routine exam or need a solid cosmetic dentist, OKC Smiles is the dentist Moore, OK, citizens applaud. 
In-Office Services
Many other dentists will refer their patients to specialists to take care of more involved treatments like tooth implant placement, gum disease diagnosis and treatment, and TMD/TMJ treatment. With our Moore, OK, patients in mind, the OKC Smiles team works hard to be able to provide all of these services in a single, easy to find location. You can get all your dental work for the whole family completed in one place at OKC Smiles.
Visit Our Office Near Moore, OK, Today!
Ready to get started with advanced, comfort-driven dental care? We're so excited to meet you! Set an appointment today and meet our wonderful team of Moore, OK, dentists, dental hygienists, and assistants. Dentistry with OKC Smiles is an experience unlike any other.