Acclaimed Oklahoma City, OK Dentist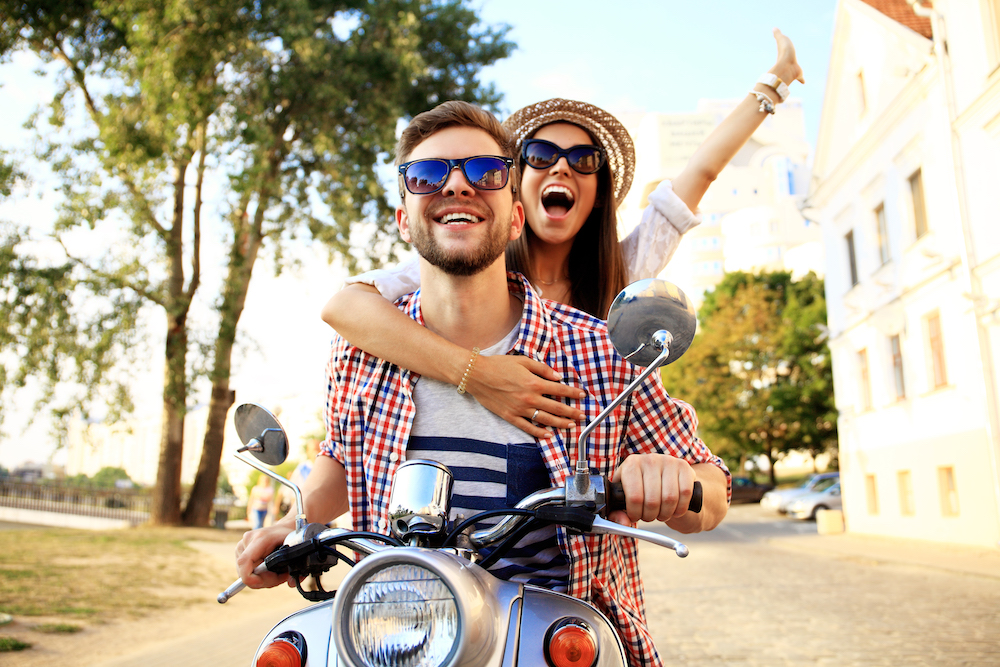 It's all in the name. When you think dentist in Oklahoma, think OKC Smiles. We are an active part of the Oklahoma City community and we love working with patients from all over the state. We hope to meet you soon!
How OKC Smiles Makes Patients…Smile!
We are the general dentist Oklahoma City, OK, residents love. You are our focus! We love getting to know our patients on a personal level and understanding how they need to be treated individually. We've taken a lot of steps to accommodate as many people as possible, including:
Providing Sedation Dentistry:

No one should suffer poor oral health because of dental anxiety. We are the sedation dentist Oklahoma City, OK, patients can depend on for comfortable dental treatments.
Installing a Wheelchair Lift:

Do you use a wheelchair? No problem! We've got a lift we can use to tilt you back in your wheelchair and treat you right there.
Investing in Advanced Technology:

We can provide faster, safer, more precise, and less painful procedures with a high-tech lab.
Offering In-House Services:

Through post-graduate training, our dentists have made it possible to offer all of our services right here in our Oklahoma City, OK, office. No referrals necessary!
Helping Patients Be Comfortable:

If there is anything we can get you to help you enjoy your experience more, please let us know!
At OKC Smiles, it's all about you! We work to find healthy solutions to the unique problems each of our patients face while keeping their comfort, budget, and desires in mind. 

Dental Services for Oklahoma City
Whether you want your teeth a little whiter or you need to put new dental crowns on all of your teeth, OKC Smiles is happy to help. As a cosmetic dentist Oklahoma City, OK, residents applaud, OKC Smiles wants to improve the aesthetics of our patients' smiles just as much as their health. We have a host of cosmetic dentistry services like veneers, porcelain crowns, and Invisalign® orthodontics. You design your smile, and we'll help you achieve it!

Learn More About Cosmetic Dentistry
Have you ever wished you could fall asleep while your dentist worked? At OKC Smiles, you can! Our sedation dentistry services help patients relax even while our fingers are in their mouths. Some even fall asleep! It's a great way to get the treatment you need without any discomfort, pain, or gagging. If you struggle with dental anxiety, sedation dentistry is perfect for you! You can overcome your anxiety with a sedation dentist Oklahoma City, OK, patients recommend.

Learn More About Sedation Dentistry
Looking for a general dentist Oklahoma City, OK, patients agree is right for the whole family? OKC Smiles is a great choice! Our attention to our patients and their needs gives us the ability to cater to patients of all ages and backgrounds. We can provide you and your children with semi-annual dental exams and teeth cleaning services. We also offer dental fillings, fluoride treatments, and tooth sealants. At OKC Smiles, you can trust us to take good care of your family.

Learn More About General Dentistry
Our dental implant services are skilled and comprehensive. We offer tooth replacements of all shapes and sizes and we can often support them with dental implants or mini implants. We also provide all these services ourselves. You won't have to find an implant specialist to perform the surgery because we can take care of that for you right here. We'll take care of everything. All you need to think about is making your initial appointment with us. 

Learn More About Dental Implants
Make Us Your OKlahoma City, OK Dentist
OKC Smiles has an arsenal of tools to help patients get a beautiful, healthy smile. We double as a general dentist, a sedation dentist, and a cosmetic dentist Oklahoma, OK, citizens can trust to listen to their needs. Whatever your smile goals are, we can make them come true. 
Take the First Step to Happier Teeth
With dentists who can treat a wide variety of issues, you can have the smile you've always wanted. Call us today to set up an appointment and experience comprehensive dentistry from a dentist who cares.