Emergency Dentist in Oklahoma City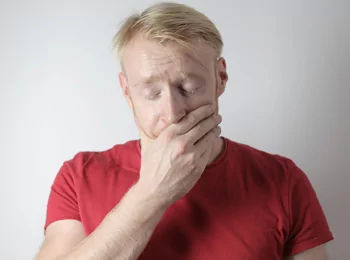 The difficult thing about dental emergencies is that they are always unplanned and usually mixed with shock, fear, and panic. If you or a loved one experiences any sort of dental emergency in Oklahoma City, Moore, Norman, or surrounding areas, you can take comfort knowing that OKC Smiles will be there for you and help you through any traumatic dental emergency. At OKC Smiles, we are here to help you through this traumatic experience during our normal business hours.
Our caring and compassionate general dentistry staff will focus on making you feel comfortable and relaxed as we address any dental emergency you or your loved one encounters.
Examples of Emergency Dental Care in Oklahoma City Include: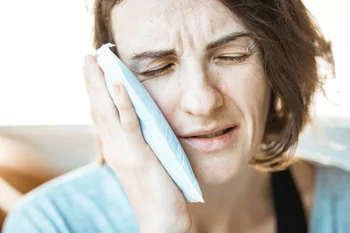 Broken or Dislodged Dental Prosthetic | Chew… chew… crunch. Whoops. There went the dental crown you had placed 5 years ago. Losing a tooth crown, dental bridge or other dental prosthetic is not an uncommon thing. Our emergency dentist near Moore and Norman, OK, has the experience and ability to help you quickly and comfortably replace any dental prosthetic that may have fallen out, been knocked out, or been dislodged in any way. Give us a call and OKC Smiles will get you sorted out in no time.



Learn more about broken, cracked & chipped teeth

Oral Trauma | Accidents happen… frequently. Whether your little guy took a bad baseball bounce to the mouth, your daughter accidentally got elbowed during dance practice or you or your spouse got in a car accident, you may find yourself in need of emergency dental care. OKC Smiles is here to help and we will. Rest assured that you have an emergency dentist and dental team that can help you no matter what life throws at you (curveballs included).
Severe Toothache | Sometimes severe toothaches can come on so suddenly and so intensely that they are nearly incapacitating. Severe tooth pain is no joke and we will take your situation seriously and help make the pain go away. We will identify what the issue is, inform you of your options, and work with you to make the best decision to resolve the issue.
Other dental emergencies we can help with include:
Broken, chipped, or cracked teeth
Jaw or facial pain
Persistent bleeding from the mouth or gums bleeding
Tooth abscess or tooth infection
Object stuck in your teeth
Dry sockets following a tooth extraction
Contact Our Oklahoma City Emergency Dentists Now!
OKC Smiles is here to help when any dental emergency arises. If you're in pain and need emergency dental care contact us now! We provide emergency dental care to patients from Oklahoma City, Moore, Norman, and the neighboring communities.
Related Content