Do you feel as if your smile isn't as bright as it used to be? Do your teeth appear discolored, stained, or just not as white as you want them? Having teeth that you don't love can make it harder to smile around others, and you may begin to feel more self-conscious and less happy with your appearance. 
Luckily, you don't have to just live with stained or discolored teeth. Teeth whitening services are an effective way to freshen and brighten up your smile in just a short amount of time
At OKC Smiles, we offer efficient, effective teeth whitening options that are much safer and faster than over-the-counter products. Discover more about our teeth whitening and cosmetic dentistry treatments and contact us today to schedule an appointment.
Teeth Whitening in Oklahoma City
Zoom Teeth Whitening near Moore and Norman, OK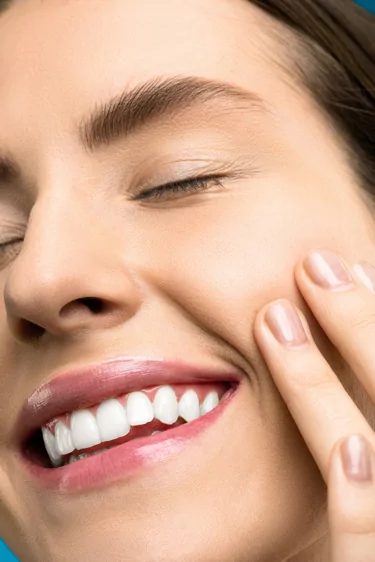 Want a fast, remarkably noticeable extreme cosmetic dentistry makeover solution that will make you look years younger? The brilliant white smile you'll get from teeth whitening treatments at OKC Smiles can do just that! Banish years of discoloration caused by aging, smoking, medication, coffee, tea, or soda, and achieve a whiter smile starting in as little as one visit!
It's easy for teeth to become duller or stained over time. What you eat and drink impacts how your teeth look, but other factors out of your control can always play a part. Age, genetics, and even certain medications can impact the shade of your teeth. However, teeth whitening is a good solution regardless of the reasons why your teeth have lost some of their shine.
Achieving a gorgeous, white smile is as simple as making one initial appointment with Dr. Phan, DDS, or Dr. Murray, DDS, for a Zoom whitening treatment. Zoom teeth whitening is fast, easy, and offers instant results. We also offer at-home tooth-bleaching kits. Whether you complete in-office teeth whitening or at-home tooth bleaching, you will be proud to flash your brilliantly white new smile!
Advantages of tooth bleaching include:
Younger Appearance:

As people age, their teeth often get more yellow or stained, so with brighter, whiter teeth, you'll look younger than your actual age.

Greater confidence:

Feeling good in your skin is priceless. With a brighter smile, you'll be happy to show off your pearly whites in pictures and in your daily life.

More attractive and engaging smile:

Smiling can make it easier to connect with others, whether in your personal or professional life. So, it's worth the investment to have a smile you love.

No more embarrassment from tooth discoloration:

Feeling bad about how your teeth look? With teeth whitening at OKC Smiles, you'll have increased self-confidence.
Rebecca B.
Can't believe they got me in so quick when I chipped my front tooth. I called my regular dentist who could not get me in until January but OKC Smiles was great! They performed Zoom whitening and then bonded my front tooth in the same afternoon!! I am so grateful since we have photos coming up. Such nice office staff and Dr. Murray was very kind, professional and knowledgeable. Thank You and Merry Christmas!!
Rebecca B.
Time and time again patients of Dr. Phan, DDS, and Dr. Murray, DDS, are completely amazed and thrilled with the results of their teeth whitening treatment at our office near Moore and Norman, OK.
Some might think it's like magic the way that their smile can be made to look like a smile in a fashion magazine with treatments as simple and effective as the Zoom whitening procedures performed at OKC Smiles. Years of hiding your smile or constant, nagging embarrassment can literally start to be erased on your first visit to our Oklahoma City office. There is no reason to suffer from unsightly, discolored teeth!
Uyen P.
This was my first time going to OKC smiles and I was blown away! Everyone was professional and super friendly. I felt comfortable right away. I did cleaning and whitening so it took a couple of hours. Dom was my hygienist so she was with me the whole time! She was patient and meticulous. I could not be more pleased with my first time here! I am definitely coming back and would recommend this place to everyone!!!
Uyen P.
Where Do Tooth Stains Come From?
Tooth stains often result from consuming staining foods and drinks like coffee, tea, and red wine. Tobacco use, aging, certain medications, and poor oral hygiene can also cause discoloration.
Tooth Bleaching To Help Children
Every year, OKC Smiles proudly participates in the Smiles For Life campaign, during which 100% of the proceeds from teeth whitening procedures will go to children's charities, including right here in the Oklahoma City - Moore - Norman, OK area.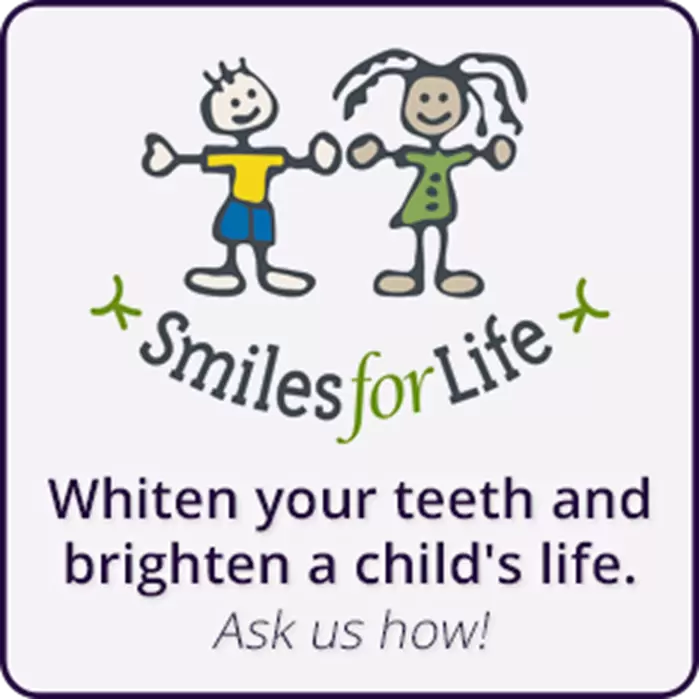 Smiles for Life Whitening
February – July
Take-home whitening kit for $175. All proceeds to go directly to the Smiles for Life Foundation.
We also take any cash donations!
Lacking Confidence? Try Professional Teeth Whitening in Oklahoma City!
Brilliantly white teeth are not reserved for the rich and famous. You can be just as fabulous here in Oklahoma City - just take a look at these images! Dr. Phan, DDS, and Dr. Murray, DDS, would love to tell you more about the benefits of tooth whitening treatments, so contact us by calling 405-634-7303 or completing the online form for a consultation today!
You may just find other affordable cosmetic dentistry procedures that are just as amazing and life-changing during your visit. We look forward to meeting you and helping you create the smile of your dreams!
Contact us today to request a consultation for teeth whitening services.
Related Content