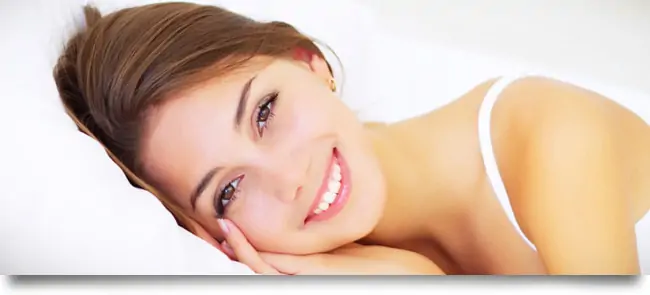 Sedation Dentistry in Oklahoma City
You know about the importance of regular general dentistry visits, but if a dental phobia is keeping you from enjoying good oral health, it's time to talk to sedation dentist Dr. Phan or Dr. Murray Sedation dentistry is the perfect choice for those who experience overwhelming dental anxiety because, with a range of options, you'll be completely relaxed and care-free throughout your next dental appointment.
Don't let your fear of the dentist stand in the way of your dental health. We believe that everyone deserves a bright, clean, natural-looking smile without worrying about the potential stress and pain of dental treatments. Experience dental sedation with our caring team of dentists, who understand the needs of people who fear the dentist and do their best to help you feel at ease while you receive your much needed dental treatment.
We Believe in a Tailored Sleep Dentistry Approach
Though our sedation dentists offer these fantastic sleep dentistry options, a patient may still need local anesthetic depending on the patient's individual needs. In other words, we do whatever is needed to help you feel as comfortable as possible.
Wouldn't it be wonderful to never dread the dentist again? That's only one of the many benefits of dental sedation. And if it's been a while since your last dental visit, sedation dentist Dr. Phan can correct any resulting damage or decay, usually in just one or two visits.
Sedation Dentistry Options In Oklahoma City
Presently, our clinic near Moore OK offers three kinds of sedation techniques, which include:
Laughing Gas
Through laughing gas inhalation, patients experience non-invasive and needle-free administration of sedatives. It is administered through a breathing mask (no needles) and is a gentle and effective sedation option. Most appropriate to those who fear dental tools, laughing gas is an option where we let our patients breathe in the laughing gas to reach a feeling of easiness and calmness. Laughing gas has been in use for decades and is a proven and successful sedation technique as an alternative to the following oral conscious sedation.
Oral Conscious Sedation
Oral conscious sedation is another needle free dental sedation technique in which the sedative is administered orally in pill form. This conscious sedation technique is simple but provides great results. Patients who suffer from gag reflexes, difficulty in controlling body movements, low pain thresholds or high dental anxiety are often amazed at the positive impact oral conscious sedation has on their basic and more complex dental treatment visits. Patients remain conscious (hence conscious sedation) during the treatment but there is a considerable comfort and tranquility experienced.

Benefits of Visiting a Sedation Dentist
Receive the Care You Need | Dental neglect can cause much more serious problems that dirty or missing teeth. Research continues to tie oral health and overall systemic health together. The bottom line is you NEED high quality dental care and sedation dentistry can help you handle it. Being afraid of the dentist should no longer hinder you from receiving the dental care you need.
No Traumatic Memories | Depending on the level of your dental anxiety, you may receive sedation dentistry that can literally make you not even remember your visit.
Completely Comfortable | A good sedation dentist in the Moore OK area is constantly conscientious of the comfort of the patient. We are a great sedation dentist office!
Remove the Stress | Visiting the dentist does not have to be stressful. Sedation dentistry takes the edge off and may even help you enjoy your visit.
Afraid of the Dentist No More | We've had patients visit our office near Norman OK who have literally had their perception of dentistry completely changed with sedation dentistry and can say they are afraid of the dentist no more.
Afraid of the Dentist? Try Sedation Dentistry in Oklahoma City!
Whether you need a cavity filled, dentures fitted, treatment for sore gums – or even cosmetic dentistry procedures to whiten your teeth or fix a chipped tooth, you'll be amazed at how much dental work can be accomplished while you are calmly under dental sedation.
Don't wait another moment to learn about sedation dentistry in Oklahoma City. Call us at 405-634-7303 or complete our simple online form to schedule a consultation with sedation dentist Dr. Phan or Dr. Murray
Related Content