Gentle Root Canal Treatment In Oklahoma City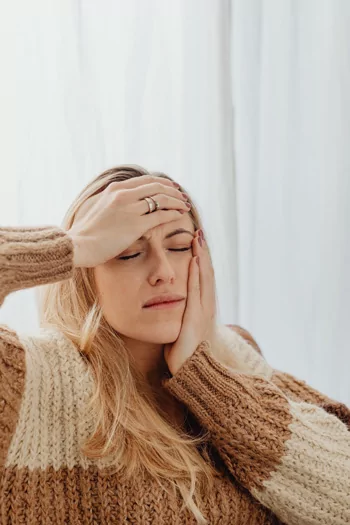 Root canals have become one of the most culturally feared general dentistry procedures out there. These rampant fears and misunderstandings come from the traumatized victims of outdated dentistry. OKC Smiles and our great doctors and staff offer top quality and cutting edge dentistry and can make even the most dental-phobic people comfortable and calm during their treatments. For those are a very nervous about root canals, we offer sedation dentistry, which calms even the most anxious patients. We provide our root canal therapy services to patients who come to us from all over Oklahoma City, including Moore, OK, and Norman, OK.
What is a Root Canal?
The root canal treatment procedure removes infected, inflamed and/or otherwise affected nerve pulp within a tooth. The pulp cavity is opened, and then this nerve pulp is carefully removed. In case you are concerned, the nerve pulp is no longer needed in mature teeth and only serves to function as a pain epicenter if damaged. Once the pulp is removed, the toothache you were feeling will be gone.
Depending on the extensiveness of the damage and the state of the tooth, the tooth will either be filled with a durable, tooth-colored resin or a permanent prosthetic dental crown will be used to replace your natural tooth crown. Don't worry, OKC Smiles places beautiful dental crowns that most would never be able to tell is not your natural tooth.
Jeanie E.
Dr. Phan and the staff at OKC Smiles are amazing! I was in desperate need of dental care due to pain on my lower left molar. They got me in quickly to do an emergency root canal. It was a fast recovery and I am no longer in pain! Dr. Phan was very thorough and explained all the procedures. It's so nice to find a dental office that cares about your health and well being. They truly go above and beyond for their patients. I highly recommend
OKC Smiles to everyone.
Jeanie E.
Sedation Dentistry for Root Canals
For many patients who may be experiencing a toothache or tooth infection, the thought of a "root canal" causes them fear or anxiety because they are worried that the procedure will be painful. The root canal procedure is actually quite minimal but can be made even more comfortable with sedation dentistry. We provide sedation dentistry for root canals and other procedures to help ensure that your experience is relaxing and pain free.
Learn More About Sedation Dentistry Here
Root Canals Don't Have to Be Scary - Contact Us Today!
If you are feeling pain and discomfort in your tooth, don't put it off. The decay and infection causing the pain does not go away on its own and will often cause more damage the longer you let it go. Don't let your previous ideas of antiquated root canals prevent you from achieving permanent tooth pain relief. We will take every step to make sure you are perfectly comfortable and calm for your treatment.
Contact OKC Smiles today to schedule a free root canal consultation. We look forward to meeting you!
Related Content