When you imagine going to the dentist, you probably think about services such as teeth cleanings and cavity removal. While these are essential services that we provide at OKC Smiles, we also strive to provide cutting-edge, innovative technologies that improve the quality of life of our patients.
This includes offering treatments that fix dental problems and prevent concerns down the line, but it also includes providing aesthetic and cosmetic procedures that ensure your mouth and teeth look how you want.
As experienced dentists, Dr. Phan and Dr. Murray provide a wide range of dermal fillers and facial aesthetic services. Learn more here or call today to schedule an appointment.
Benefits of Aesthetic Treatments Done by a Dentist
Dentists are experts in facial anatomy, making them uniquely qualified to administer Botox and dermal fillers. They understand the balance between facial aesthetics and function, which ensures natural-looking results.
Dentists routinely administer injections, making the procedure safer and more comfortable for patients. In addition, integrating these cosmetic treatments into a dental visit saves time and streamlines your aesthetic health management. By receiving Botox and dermal fillers from a dentist, you can rejuvenate your facial aesthetics while maintaining a healthy smile, all under one roof.
Dermal Fillers and Facial Aesthetics in Oklahoma City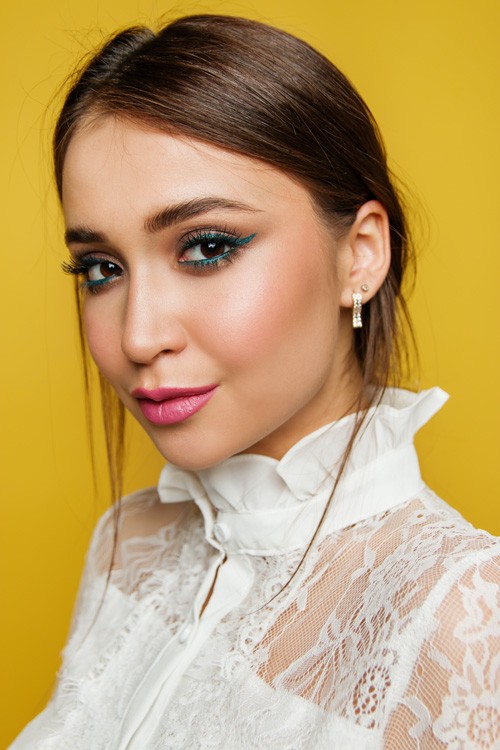 Trusted dentists know the importance of regular teeth cleaning and overall dental health. These are crucial things, but on top of traditional dental care, dentists have discovered other methods to enhance patients' smiles. These creative innovations add to your smile in unique ways that oral dental care can't.
Dr. Mark Phan, DDS, and Dr. Kevin Murray, DDS, use these techniques in the form of Botox, dermal fillers, and other facial aesthetics/cosmetics to help you achieve your most beautiful smile yet. Our practice also focuses on TMJ treatment for patients experiencing jaw pain, migraines, or severe headaches.
Facial Enhancements/Cosmetics near Moore & Norman, OK
Dr. Phan and Dr. Murray use the highest quality equipment and material to give patients excellent facial and cosmetic enhancements. Smile enhancement can go well above and beyond aesthetically beautiful teeth! We understand that lovely teeth can become even lovelier when the areas around the mouth are enhanced as well.
To achieve this, Dr. Phan and Dr. Kevin Murray use small Botox injections around the mouth to decrease skin wrinkles. Smoothing away wrinkled skin around the mouth will not only lift the appearance of your face, but it will also enable your smile to shine more brightly than ever before.
In addition to Botox injections, Dr. Phan and Dr. Kevin Murray also use dermal fillers. Dermal fillers are another way to smooth away wrinkles on the face, just with a different type of injection.
All our injection treatments are performed by dental experts who have years of experience, so you can trust you are in good hands. All of our staff is committed to keeping you comfortable, and we want you to leave feeling better about your mouth and smile than ever before!
Oklahoma City TMJ Treatment
Pain in the jaw is more common than you think! So, if you're struggling with jaw pain and aren't sure what to do, you're not alone. Luckily, you don't have to live with jaw pain forever. You can partner with dental professionals who specialize in treating jaw pain and its underlying causes.
Our practice near Moore and Norman, OK, is dedicated to helping patients treat their jaw pain. We use various methods of treatment, including bite guards and medication. The treatment process starts with a consultation, and we will then determine treatment options that are catered to you. We can try various options to help relieve your jaw pain.
If you or a friend or loved one is experiencing pain in the jaw joint when you chew or talk, don't hesitate to set up an appointment with us. Dr. Phan and Dr. Kevin Murray will diagnose your symptoms quickly and professionally, and we'll get you the treatment you need in no time!
Click here to learn more about TMJ Treatment
Contact OKC Smiles for Your Facial Aesthetic and Jaw Pain Needs!
Our practice is designed entirely around patient care and satisfaction. Whether you're interested in exploring facial aesthetic enhancement or relieving TMJ pain call, text, or email our office today to set up an appointment. We provide these services and more to patients in Oklahoma City, Norman, Moore, and the surrounding areas.
Related Content