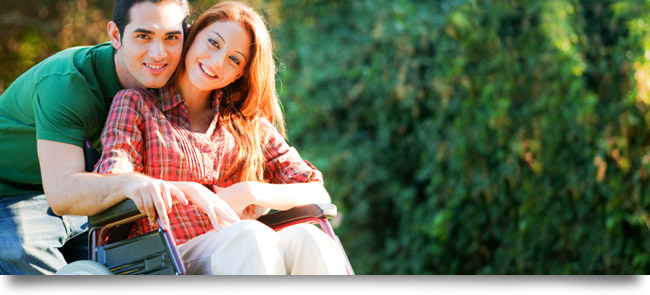 Wheelchair Dentistry For Oklahoma City Patients
Many of our fantastic citizens of Oklahoma City have not made it out to the dentist because they are confined to a wheelchair and think a dentist cannot accommodate them. Dr. Mark Phan and Dr. Kevin Murray have taken the time and made the investment in wheelchair dentistry to accommodate even the wonderful OKC residents who are wheelchair bound.
Our office features a state-of-the-art wheel chair lift that enables those in wheelchairs to receive the general and cosmetic dental treatment they need in all the comfort one could hope for. At OKC Smiles, advanced dentistry is not limited to those in perfect health or with uninhibited mobility. We strive to serve all of the wonderful folks in Oklahoma City and even take extra steps to care for those whose disabilities make it impossible for them to receive quality dental care elsewhere.
Mobile Dentistry
Dr. Murray and Dr. Phan also provide mobile dentistry to several nursing homes and special needs patients through a separate practice called Sterling Dental. If you are an Oklahoma City resident and have reservations about receiving routine dental care or more advanced dental treatments because of your age or mobility, call them toll free at 866-632-8882! You will love how they treat you and care for your individual needs and circumstances.
Learn More About Wheelchair and Mobile Dentistry – Call Today!
We always make sure that our patients are comfortable with the wheelchair dentistry treatments we offer and confident that we will take care of them and provide the best service possible. Want to learn more about wheelchair dentistry or mobile dentistry? Call us or Sterling Dental today to schedule a visit!
Related Content